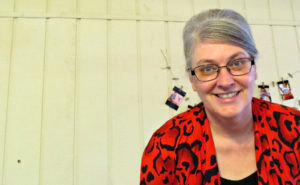 CBA Bestselling author Pam Hillman writes Historical Christian fiction set in the 18th and 19th centuries.
Born east of the Mississippi and a hundred years too late, Pam still boasts of wrangling calves, milking cows and putting up hay, first as a child, and later with her own personal hero, Iran, on their family farm in Mississippi.
A voracious reader as a child, Pam especially enjoyed stories involving the great Westward expansion, and television shows such as Bonanza, Little House on the Prairie, and Gunsmoke. The western writer, Louis L'Amour, kept Pam mesmerized with his tales of cowboys and Indians, mountain men and outlaws, prim schoolteachers, hot dry deserts, and boom towns.
Pam's life in the country and her love of the old west bring authenticity to her work and depth to her characters, something that has been recognized many times in the industry through writer's awards.
Her work has placed in dozens of writer's contests, including being a four-time Romance Writers of America Golden Heart finalist with Claiming Mariah, her second novel, winning the Award for Best Inspirational. Other awards include the Inspirational Readers Choice Award, International Digital Award, and the EPIC eBook Award.
Pam lives in Mississippi with her husband and family.