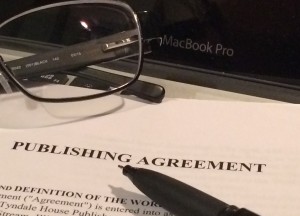 Hey, y'all!!! I'm SO excited to announce that I've signed a 3-book deal with Tyndale House for a series set in Natchez (MS) Territory in the 1790s!!!
The working title for the first book (and possibly the entire series) is Terms of Indenturement.
The series tells the stories of three Irish brothers (Connor, Quinn, and Caleb O'Shea) in search of freedom, family, and faith in the new world. The first book has a tentative release date of Summer 2017. I'm can't wait to share these stories with y'all.
I announced the sale on my Facebook page, and there have been so many shares, likes, and comments. It's unreal! Want to join in the fun? Check it out at 3-Book Deal Announcement on Facebook.
Hugs!
Pam