Whether you've landed on my website by accident or by design, I hope you enjoy your visit. I write Christian Historical fiction, and I love connecting with readers.
2015 is rocking right along, bringing more Christian fiction to your door. With this Spark (July 2015), Small-Town Summer Brides (June 2015), 12 Brides of Summer (August 2015) and Stealing Jake (August 2015) all released back-to-back, keeping me quite busy. And that's just the SUMMER releases. Whew!
Have you heard the news? Stealing Jake received 4 Stars from Romantic Times, and Claiming Mariah is the #1 CBA Best Selling Historical fiction for July 2015! I'm so blessed.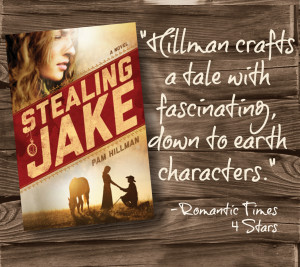 I'm so glad you stopped by, and please sign up for my newsletter or send me a message. I'd love to hear from you. Blessings on you and your loved ones during this busy Summer season,
Pam